| | |
| --- | --- |
| | #위암#간암#GIST#소화기육종#EBS명의#헬스조선명의 |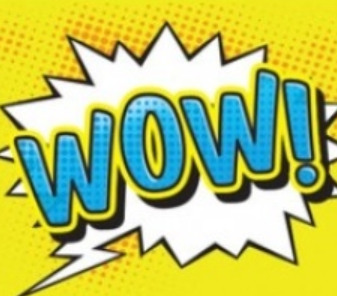 1989 .03 ~ 1992 .02서울대학교 의학 박사
1987 .03 ~ 1989 .02서울대학교 의학 석사
1975 .03 ~ 1981 .02서울대학교 의학 학사
2006 .01 ~ 2007 .08서울아산병원 임상연구센터 소장
2003 .02 ~ 2006 .03서울아산병원 IRB 위원장
2003 .01 ~ 2008 .02울산대학교 의과대학 서울아산병원 종양내과 분과장
2002 .03 ~ 현재울산대학교 의과대학 서울아산병원 종양내과 교수
1999 .12 ~ 2002 .02울산대학교 의과대학 서울아산병원 종양내과 부교수
1995 .01 ~ 1999 .10원자력병원 실험치료연구실장
1992 .03 ~ 1993 .05미국국립암연구소 연구원
1989 .03 ~ 1999 .11원자력병원 과장
1988 .03 ~ 1989 .02서울대학교병원 전임의
1985 .05 ~ 1988 .02서울대학교병원 전공의
1982 .02 ~ 1985 .05육군제7851부대 군의관
1981 .03 ~ 1982 .02서울대학교병원 인턴
Phase II Study of Induction Chemotherapy with Docetaxel, Capecitabine, and Cisplatin Plus Bevacizumab for Initially Unresectable Gastric Cancer with Invasion of Adjacent Organs or Paraaortic Lymph Node Metastasis.

Prognostic impact of extranodal extension in stage 1B gastric carcinomas

Ultrasound-Guided Intraoperative Radiofrequency Ablation and Surgical Resection for Liver Metastasis from Malignant Gastrointestinal Stromal Tumors.

A Phase 1 Study of LY2874455, an Oral Selective pan-FGFR Inhibitor, in Patients with Advanced Cancer.

A Phase I/IIa Study of DHP107, a Novel Oral Paclitaxel Formulation, in Patients with Advanced Solid Tumors or Gastric Cancer.

A non-randomized, open-label, single-arm, Phase 2 study of emibetuzumab in Asian patients with MET diagnostic positive, advanced gastric cancer.

Efficacy and safety of everolimus and sunitinib in patients with gastroenteropancreatic neuroendocrine tumor.

Establishment and characterization of patient-derived xenograft models of gastrointestinal stromal tumor resistant to standard tyrosine kinase inhibitors.

Nivolumab in patients with advanced gastric or gastro-oesophageal junction cancer refractory to, or intolerant of, at least two previous chemotherapy regimens (ONO-4538-12, ATTRACTION-2): a randomised, double-blind, placebo-controlled, phase 3 trial.

Nivolumab in patients with advanced hepatocellular carcinoma (CheckMate 040): an open-label, non-comparative, phase 1/2 dose escalation and expansion trial.

Objective response by mRECIST as a predictor and potential surrogate end-point of overall survival in advanced HCC.

Phase I/II study of a combination of capecitabine, cisplatin, and intraperitoneal docetaxel (XP ID) in advanced gastric cancer patients with peritoneal metastasis.

Prognostic Scoring Models for Patients Undergoing Sorafenib Treatment for Advanced Stage Hepatocellular Carcinoma in Real-Life Practice.

Regional differences in advanced gastric cancer: exploratory analyses of the AVAGAST placebo arm.

Somatic copy number alterations in gastric adenocarcinomas among Asian and Western patients.

The effect of anti-angiogenic agents on overall survival in metastatic oesophago-gastric cancer: A systematic review and meta-analysis.

Trastuzumab emtansine versus taxane use for previously treated HER2-positive locally advanced or metastatic gastric or gastro-oesophageal junction adenocarcinoma (GATSBY): an international randomised, open-label, adaptive, phase 2/3 study.

A Randomized Phase II Study of FOLFOX With or Without the MET Inhibitor Onartuzumab in Advanced Adenocarcinoma of the Stomach and Gastroesophageal Junction.

A potential pitfall in evaluating HER2 immunohistochemistry for gastric signet ring cell carcinomas.

Association of nutritional status-related indices and chemotherapy-induced adverse events in gastric cancer patients.

Clinical and histopathological analysis of 46 cases of cutaneous adverse reactions to imatinib

Correlation of KIT and PDGFRA mutational status with clinical benefit in patients with gastrointestinal stromal tumor treated with sunitinib in a worldwide treatment-use trial.

Development and Validation of a Six-Gene Recurrence Risk Score Assay for Gastric Cancer.

Efficacy and Safety of Regorafenib in Korean Patients with Advanced Gastrointestinal Stromal Tumor After Failure of Imatinib and Sunitinib: A Multicenter Study Based on the Management Access Program.

Impact of imatinib rechallenge on health-related quality of life in patients with TKI-refractory gastrointestinal stromal tumours: Sub-analysis of the placebo-controlled, randomised phase III trial (RIGHT).

Next-generation sequencing reveals somatic mutations that confer exceptional response to everolimus.

Phase I study of MRX34, a liposomal miR-34a mimic, administered twice weekly in patients with advanced solid tumors.

Prognostic impact of fibroblast growth factor receptor 2 gene amplification in patients receiving fluoropyrimidine and platinum chemotherapy for metastatic and locally advanced unresectable gastric cancers.

Role of transarterial chemoembolization in relation with sorafenib for patients with advanced hepatocellular carcinoma.

Second-Line Irinotecan, Leucovorin, and 5-Fluorouracil for Gastric Cancer Patients after Failed Docetaxel and S-1.
환자를 위한 위장관 기질종양 치료지침서 제3판.

대한위암학회 편저: 위암과 위장관 질환.

암에 대한 모든 것 (가림건강신서 54)

위장관 간질종양 -환자를 위한 치료지침서

제10장 통증, 김노경 편저 암진료가이드: 암 환자 돌봄과 완화요법

제62장 암치료에서의 새로운 접근법. 제4절 다중약제내성의 극복. 박재갑, 박찬일, 김노경 편저 종양학,

제8장 종양질환, 서울의대내과학교실 편 내과학
The prognostic impact of FGFR2 gene amplification in patients receiving fluoropyrimidine and platinum chemotherapy for metastatic and locally advanced gastric cancers

Associations Between CYP2A6 Polymorphisms and Outcomes of Adjuvant S-1 Chemotherapy in Patients with Curatively Resected Gastric Cancer

Phase I/II study of a combination of capecitabine, cisplatin, and intraperitoneal docetaxel (XP ID) in patients with advanced gastric cancer with peritoneal metastasis

Phase II study of neoadjuvant chemotherapy with docetaxel, capecitabine, cisplatin and bevacizumab for initially unresectable gastric cancer with invasion of adjacent organs or paraaortic lymph node metastasis

Phase II study of neoadjuvant chemotherapy with docetaxel, capecitabine, cisplatin and bevacizumab for initially unresectable gastric cancer with invasion of adjacent organs or paraaortic lymph node metastasis

Phase II study of everolimus as a salvage treatment after failure of fluoropyrimidine and platinum in patients with metastatic gastric cancer positive for pS6Ser240/4 expression

A randomized phase III study of adjuvant capecitabine vs observation in curatively resected stage IB (by AJCC 6th edition) gastric cancer (CATALYSIS; KCSG ST14-05)

Improvement Activities Linked with Customer Journey Map of Breast Cancer Patients

Intraoperatively assessed macroscopic serosal changes in patients with curatively resected advanced gastric cancer: clinical implications for prognosis and peritoneal recurrence
Incidence and risk factors of thromboembolism (TE) in advanced gastric cancer (AGC) receiving chemotherapy: A prospective observational study (NCT01047618)

Phase II study of trastuzumab in combination with capecitabine and oxaliplatin in patients with advanced gastric cancer.

A prospective study of repeat endoscopic biopsy to identify HER2- positive tumors following an initial HER2-negative biopsy in unresectable or metastatic gastric cancer: Gasther-1

A phase I dose escalation study to evaluate safety and tolerability of cabazitaxel (Cbz) as a single agent in patients (pts) with advanced gastric adenocarcinoma who have failed prior chemotherapy (CT) regimens (GASTANA)

RESULTS FROM A PHASE III TRIAL (GRID) EVALUATING REGORAFENIB (REG) IN METASTATIC GASTROINTESTINAL STROMAL TUMOR (GIST): SUBGROUP ANALYSIS OF OUTCOMES BASED ON POST-TREATMENT CHARACTERISTICS

Comparison of detection of FGFR2 amplification by quantitative real-time-PCR (qPCR) and fluorescent in situ hybridization (FISH) in gastric cancer

Exposure-efficacy analysis of regorafenib (REG) and its metabolites M-2 and M-5 in the phase III GRID study in patients (pts) with metastatic gastrointestinal stromal tumor (GIST)

Health-related quality of life (HRQoL) of patients with advanced gastrointestinal stromal tumors (GIST) treated with regorafenib (REG) vs placebo (P) in the phase III GRID trial

Time course of adverse events in the phase III GRID study of regorafenib in patients with metastatic gastrointestinal stromal tumors (GIST)

Phase I study of vorinostat combined with capecitabine plus cisplatin as first-line chemotherapy in patients with advanced gastric cancer: The results of pharmacodynamic analysis

Five-year outcomes of a phase II study of adjuvant chemotherapy with docetaxel, capecitabine, and cisplatin in stage IIIB-IV(M0) gastric cancer patients

Safety of two different doses of pertuzumab (P) in combination with trastuzumab (T) and chemotherapy (CTx) in patients (pts) with HER2-positive advanced gastric cancer (aGC)

Subgroup analysis of Asian patients in the phase III trial (GRID) of regorafenib in pretreated metastatic gastrointestinal stromal tumor.

Phase III trial of a 3-weekly versus 5-weekly schedule of S-1 plus cisplatin (SP) combination chemotherapy for first-line treatment of advanced gastric cancer (AGC): SOS study

Pertuzumab pharmacokinetics and safety in combination with trastuzumab and chemotherapy in patients with HER2-positive advanced gastric cancer (Agc)

Phase III trial of a 3-weekly versus 5-weekly schedule of S-1 plus cisplatin (SP) combination chemotherapy for first-line treatment of advanced gastric cancer (AGC): SOS study

Randomized phase III trial of imatinib (IM) rechallenge versus placebo in patients (pts) with metastatic and/or unresectable gastrointestinal stromal tumor (GIST) after failure of at least both IM and sunitinib (SU): Right study

INTEGRATE: A randomized phase II double-blind placebo-controlled study of regorafenib in refractory advanced esophagogastric cancer (AOGC)―A study by the Australasian Gastrointestinal Trials Group (AGITG)

Pertuzumab (P) with trastuzumab (T) and chemotherapy (CTX) in patients (pts) with HER2-positive metastatic gastric or gastroesophageal junction (GEJ) cancer: An international phase III study (JACOB)

Clinical outcome according to tumor HER2 status and EGFR expression in advanced gastric cancer patients from the EXPAND study

Results from a phase III trial (GRID) evaluating regorafenib (REG) in metastatic gastrointestinal stromal tumour (GIST): Subgroup analysis of outcomes based on pretreatment characteristics

The role of surgical resection following imatinib treatment in patients with metastatic or recurrent GIST

Phase III trial of nilotinib versus imatinib as first-line targeted therapy of advanced gastrointestinal stromal tumors (GIST)

A phase II trial of ifosfamide, methotrexate, etoposide, and prednisolone (IMEP) for previously untreated stage I, II extranodal natural killer/T-cell lymphoma, nasal type (NTCL): A multicenter study of the Korean Cancer Study Group

ANALYSIS OF PLASMA PROTEIN BIOMARKERS IN THE PHASE III GRID STUDY OF REGORAFENIB (REG) IN ADVANCED GASTROINTESTINAL STROMAL TUMORS (GIST)

The role of surgical resection following imatinib treatment in patients with metastatic or recurrent GIST

A phase I dose finding study of everolimus in combination with capecitabine and oxaliplatin (XELOX) as the 1st line chemotherapy for patients with advanced gastric cancer

Mutational analysis of plasma DNA from patients (pts) in the phase III GRID study of regorafenib (REG) versus placebo (PL) in tyrosine kinase inhibitor (TKI)-refractory GIST: Correlating genotype with clinical outcomes

A phase I dose-finding study of vorinostat (V) combined with capecitabine (X) and cisplatin (P) as first-line therapy in patients with advanced gastric cancer

The role of surgical cytoreduction before imatinib therapy in patients with advanced GIST